Owner Agrees to Rent Control for Pico Boulevard Development


Harding, Larmore
Kutcher & Kozal, LLP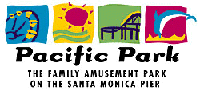 By Jonathan Friedman
Associate Editor

November 11, 2014 -- When the Planning Commission asked developer Peter Bohlinger in September to place rent control restrictions on 11 of the 32 units planned for an apartment complex project on Pico Boulevard off 11th Street, his attorney said that would not be possible. He appears to have changed his mind.

A staff report for Tuesday's City Council meeting, when the proposal for the nearly 19,000-square-foot complex will be considered, says Bohlinger has agreed to the commission's request. It will serve as one of several "community benefits" in exchange for development perks.

Bohlinger can set the initial lease rate for the 11 units, but the annual rent increase must be in line with the Consumer Price Index (CPI) or lower, according to the staff report.

Planning commissioners had wanted the increase to be limited to 75 percent of the CPI.

When asked in September about offering what the commissioners called "voluntary rent control," attorney Kevin Kozal said his client would "be concerned when they go to get financing that these restrictions on rent and limitations would be problematic."

Placing 11 units under rent control would bring the total number of restricted units to 15. Bohlinger had already promised to rent out four others at an "affordable" rate.

Commissioner Sue Himmelrich, who has since been elected to the City Council (she will not take office before this meeting), said at the September planning meeting that placing restrictions on 15 units would make up for the same number of rent-controlled units being razed several years ago on the property where the apartment is slated to be built.

She said at the meeting that the growing number of units in Santa Monica not subject to rent control were harming families because "one of the things going on in this city is people are being forced to move out because their rent goes up so much every year."

Bohlinger must offer so-called community benefits as part of a development agreement with the City because the complex is proposed to be 45 feet high, which is 15 feet higher than allowed by municipal law for a project of this type.

Other community benefits being offered include a local hiring program for construction, reduced-fee transit passes for tenants as method for traffic reduction, sidewalk enhancements and payment to the City of more than $227,000 for "transportation infrastructure improvements" and off-site parks/open space.

All 32 units proposed for the apartment would feature two bedrooms. The plan calls for a two-level subterranean parking garage with 64 spaces. Tenants would have the option of not taking a parking space in exchange for cheaper rent.
If approved by the council on Tuesday, the project would head to the Architectural Review Board for further review.